WHITE-CROWNED SPARROW
7"
Recorded in Wise County, Texas in November 2000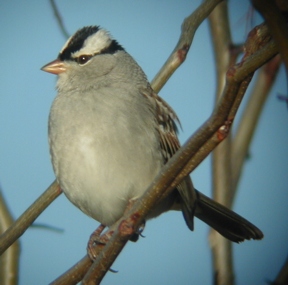 Photo by M. Curry in 2001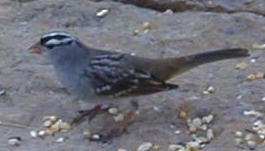 White-crowned Sparrow, subspecies leucophrys
The White-crowned Sparrow is a winter resident in Wise County. The subspecies shown above is told from other subspecies by its black lores, and pinkish bill.
Photo by Claire Curry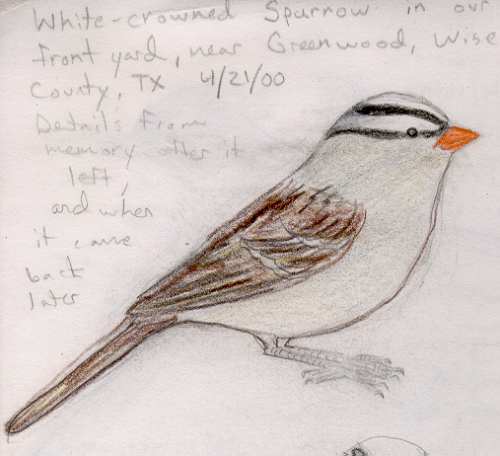 Sketched in color pencil by Claire Curry (April 2000)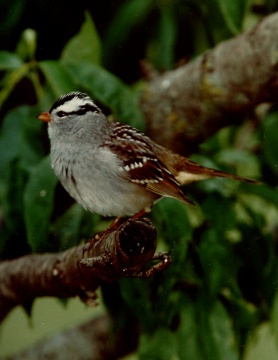 This is the subspecies gambelii of the White-crowned Sparrow. It was photographed on a peach tree in David Hastings yard in Rhome, Texas in the spring of 1998. Note that it has a white lores, unlike the subspecies leucophrys pictured above, which has black lores.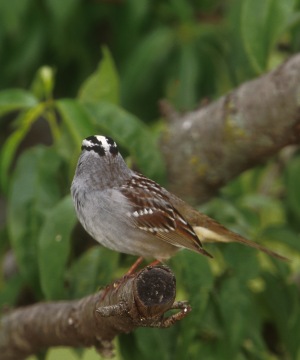 Above two photographs taken by David Hastings.