GREATER ROADRUNNER
23"
FIELD IDENTIFICATION: The roadrunner is a member of the cuckoo famiily (Cuculidae), that is resident year-round in Wise County. A large bird, with a long tail, the roadrunner has a shaggy crest, and a thick, straight bill. It is streaked brown overall, with blue to red streak of skin behind its eye.
by Claire Curry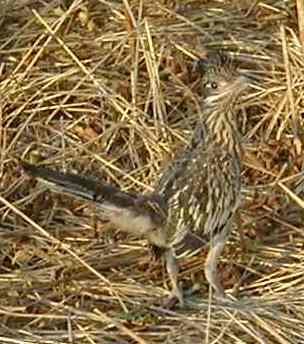 Photo by Claire Curry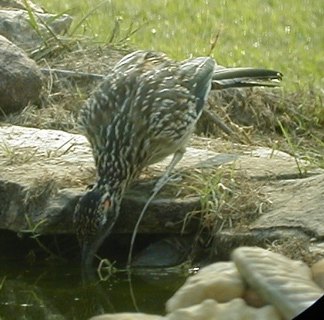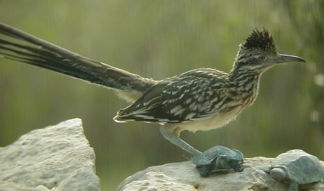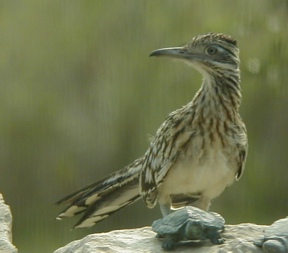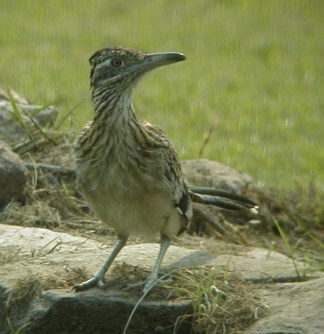 Above four photos by Mary Curry in September 2002 in Greenwood, TX.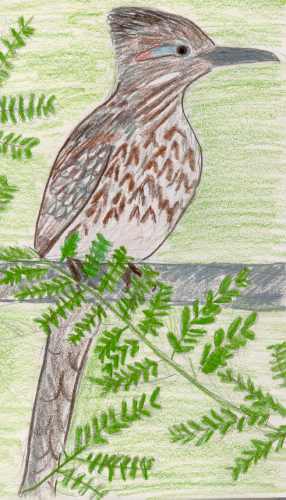 Sketched in color pencil by Claire Curry (Summer 2000)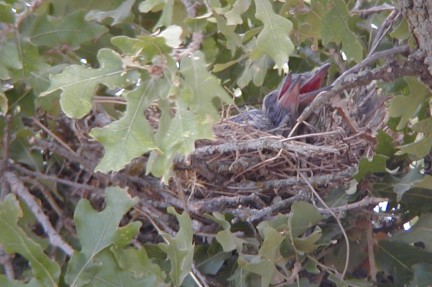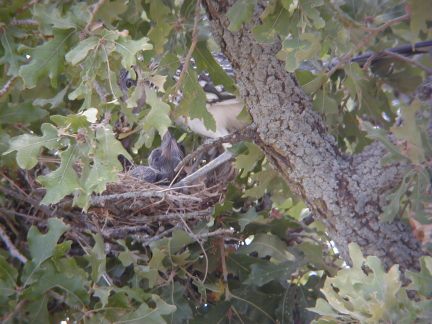 Can you see the adult in the picture?
The above two photos taken near Greenwood, Texas by Claire and Mary Curry in August 2001.