RED-WINGED BLACKBIRD
8 3/4"
Call recorded in Greenwood, Texas in winter 2001
Song recorded in Greenwood, Texas in May 2001
FIELD IDENTIFICATION: . Male is a glossy black with red shoulder patches tipped with yellow. The red patch does not always show when it is perched. The female is dark brown on its back and heavily streaked below and sometimes show a red tinge on wing coverts. Abundant in fields and near marshy areas, it nests in near water; suspending it nest in the weeds, cattails, or grasses of the marsh.
by Claire Curry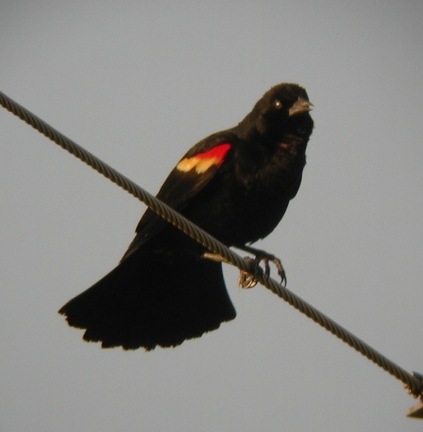 Photo by Mary and Claire Curry on Greenwood Road, Wise County in May 2001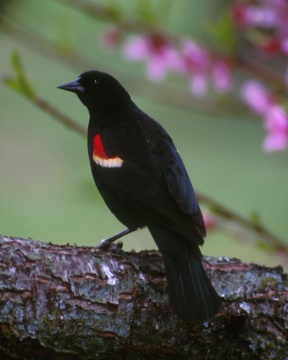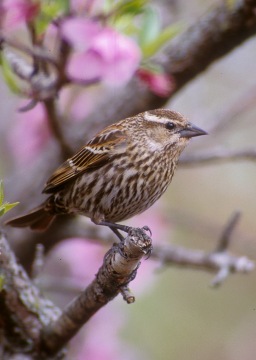 Above two photographs taken by David Hastings.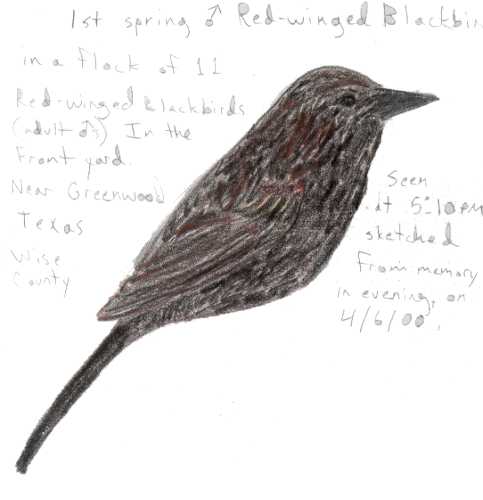 Sketched in color pencil by Claire Curry (Summer 2000)