RED-BELLIED WOODPECKER
9"
Recorded in Greenwood, Texas on July 17, 2001
Taped in Greenwood, Texas in January 2001
FIELD IDENTIFICATION: The Red-bellied Woodpecker is a common backyard and woodland woodpecker. All ages, male and female, have horizontal black and white barred backs and wings, and light brown bodies and faces. Adult males have red on the back of the head, extending up to the beak (see drawing below). Adult females are similar, but have gray on the crown. Juvenile birds have very little or no red.
by Claire Curry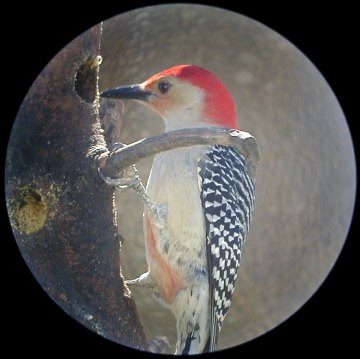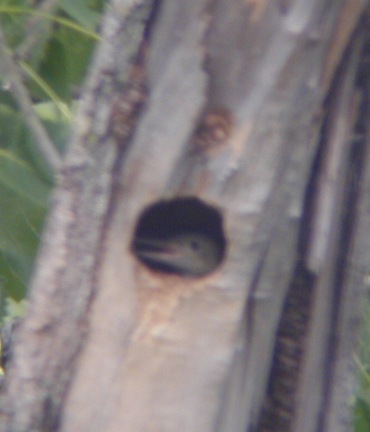 Photo by Mary and Claire Curry on Greenwood Road, Wise County in May 2001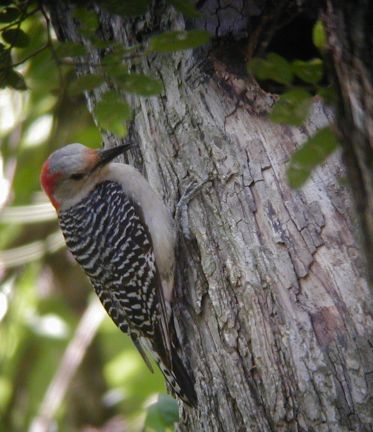 female by its nest cavity
Photo taken by Claire and Mary Curry June 24, 2001 at Harts Creek Park in Greenwood, Texas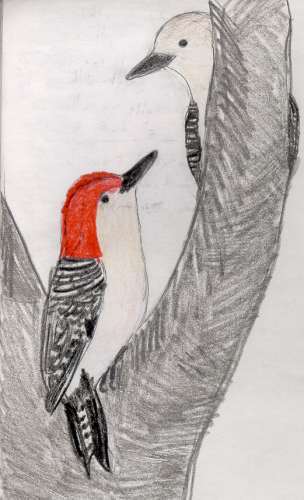 Adult male (lower left) and juvenile (upper right) sketched in color pencil by Claire Curry (Summer 2000)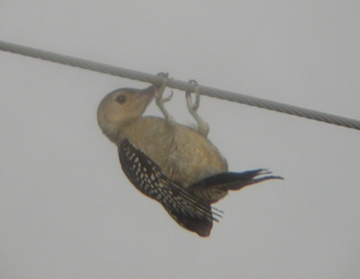 Photo by Mary Curry in Greenwood, Texas in the summer of 2003