HOUSE FINCH
5 1/4"
Recorded November 28, 2000 in Greenwood, Texas
CALL (A flock of House Finches)
Recorded January 10, 2001
Taped in Greenwood, Texas in the spring 2001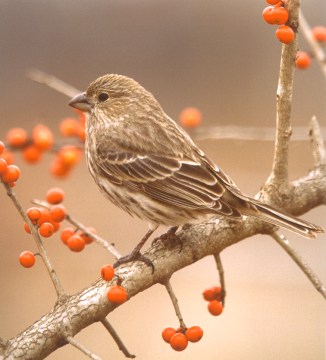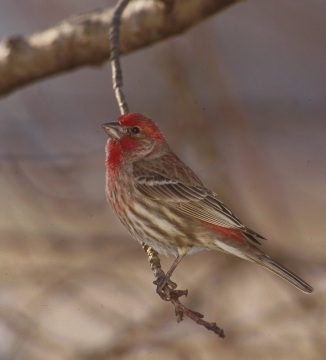 Female Male
The above are photographs by David Hastings.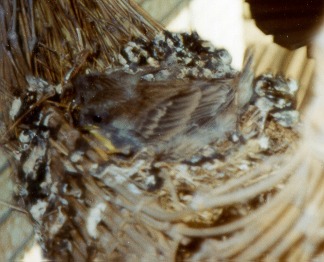 The House Finches built the nest in a basket on a porch.
Photo is by Mary, Christy, and Elizabeth Wolf in Decatur, Texas in April 2001.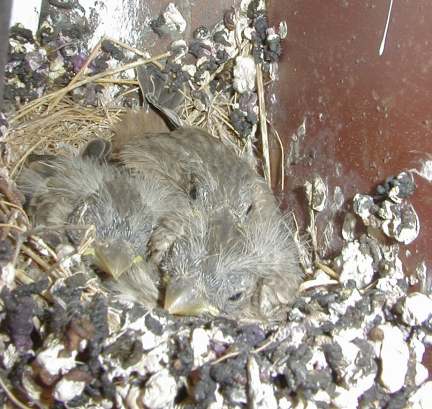 Photo taken by Claire Curry at the Pittman house in Alvord, Texas on June 16, 2001