BLUE JAY
10"
Recorded by Mary Curry on October 13, 2000 in Greenwood, Texas
Video Clip (Partial Albino Blue Jay)
Taped by Angelia Giles in Alvord, Texas in middle February 2001
FIELD IDENTIFICATION: A common bird in Wise County found in oaks and pines. This is an all year resident of Wise County and the only jay with white on its wings. It is a sometimes a loud bird with its common call of jay, jay. Also notice the crest, white belly, black beak, and black necklace for additional field marks.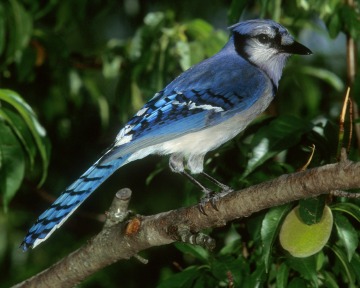 Photographed by David Hastings.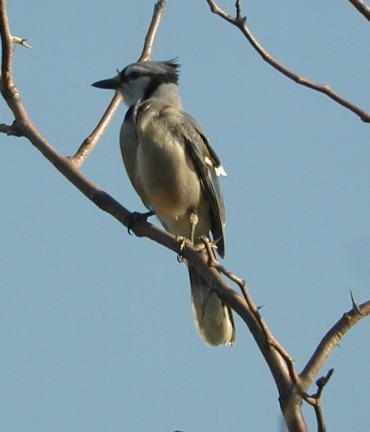 Photo by Mary Curry in October 2001 in Greenwood, Texas