Plume Moths
Photos by Claire Curry
I haven't tried too hard on getting them to species, or even to genus.
This fine plume moth was about 11/16 inch across. It was sitting on the window in the middle of the day. There was another plume moth on the porch, too.
February 20, 2005, near Greenwood, Wise County, Texas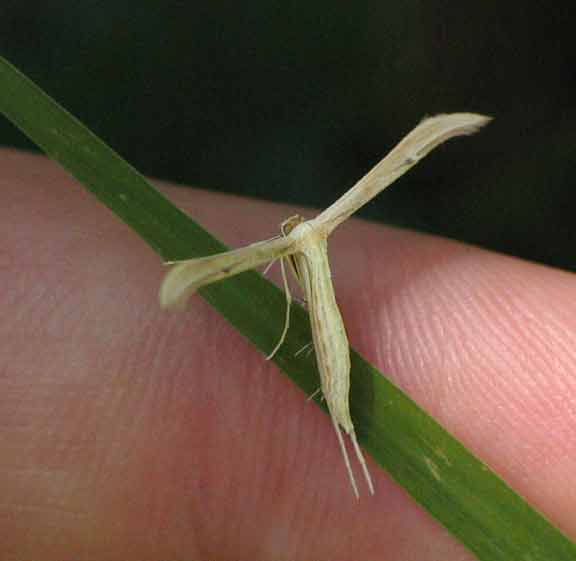 I always expected them to be fairly large moths, but as you can see from my finger there, it's a tiny thing. This was my first plume moth ever.
July 24, 2004, near Greenwood, Wise County, Texas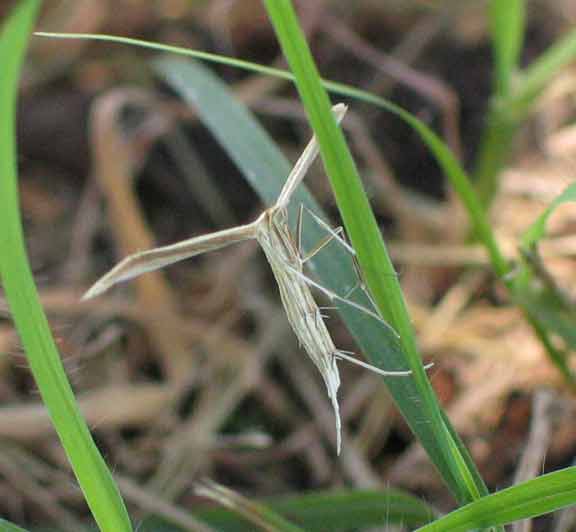 (same individual as above)
July 24, 2004, near Greenwood, Wise County, Texas